Do you run an E-Commerce Store?
Register your store with us and distribute your offers to thousands of Coupon Websites.
Manage Coupons & Deals for your Store
LinkMyDeals is used by many popular Coupon/Cashback Websites across the world, who rely on us to deliver fresh and updated offers runnning on various online stores. We follow store websites, App notifications, Email Newsletters, Social Media communications, and all such official channels to get the latest offers to our clients.
With a FREE merchant account, you get access to view and manage all the offers that we have collected so far related to your store. This is a great way to speed up the delivery of new offers or to send out updates to all coupon websites on our client list.
Claim Your Store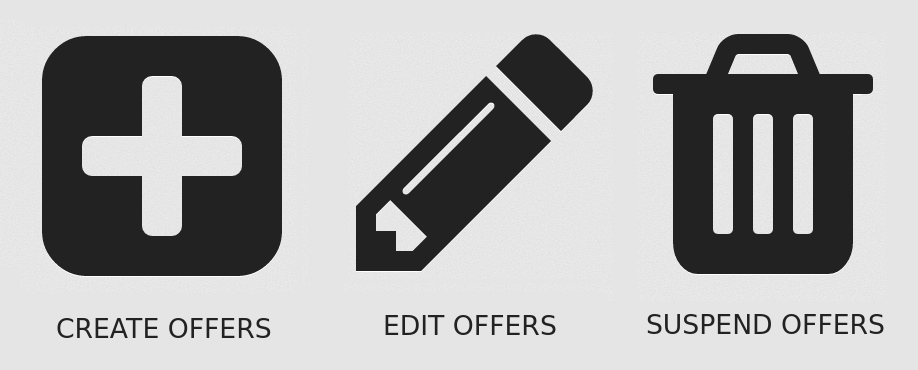 ---
Integrate your Affiliate Program
LinkMyDeals provides Auto-Deeplinking solutions to Affiliate Marketers to control where they want to monetize their outgoing links. For each store, our clients can choose from different Affiliate Networks and store's own Affiliate Program.
With our FREE Merchant Account, you can easily add and update your Affiliate Program to LinkMyDeals Deeplinking options. Once it is available to the Affiliates, they can join your program and start directing traffic to your store - thereby generating sales for you.

---
Featured Placements
Everyday, dozens of Affiliate Marketers, Coupon Websites and Bloggers log into LinkMyDeals to download Coupon Feeds, or manage their Affiliate Tracking, or to use our Affiliate Marketing Tools. This makes LinkMyDeals the perfect platform to promote your new Online Store, or your Affiliate Program! Interested Affiliates can then add your store to their feeds, and subscribe to your Affiliate Programs.
On our Dashboard

On Deeplink Panel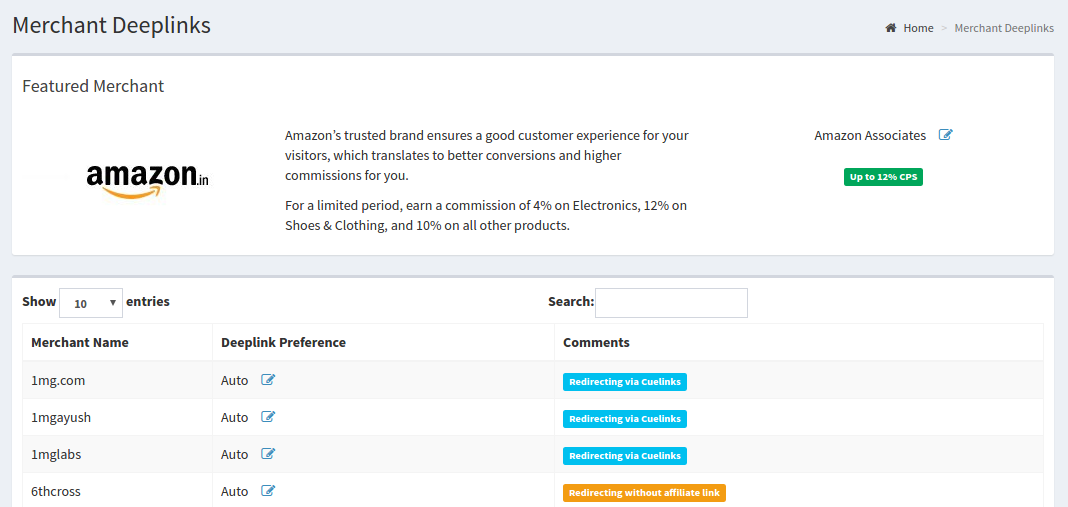 Between Affiliate Programs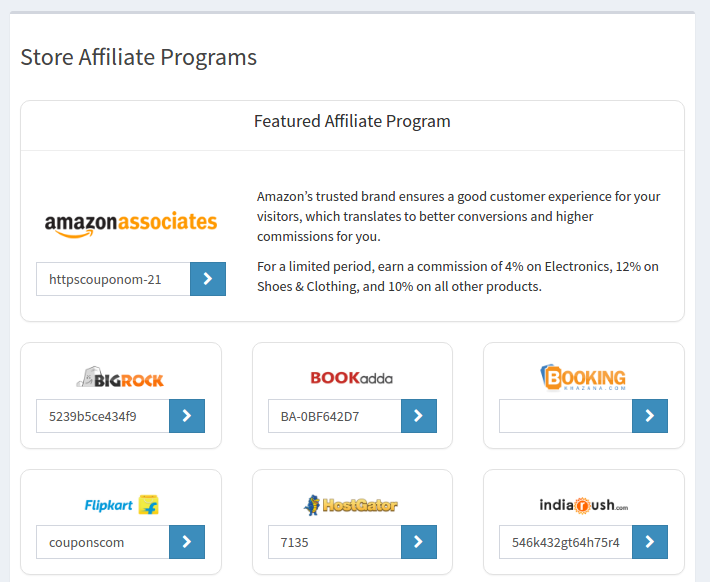 In Email Newsletters
We can send out a Promotional Email to all our affiliate clients, regarding your Online Store or Affiliate Program.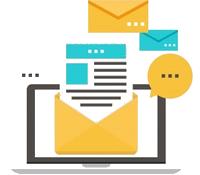 ---
Proven Strategies to increase exposure for your Store