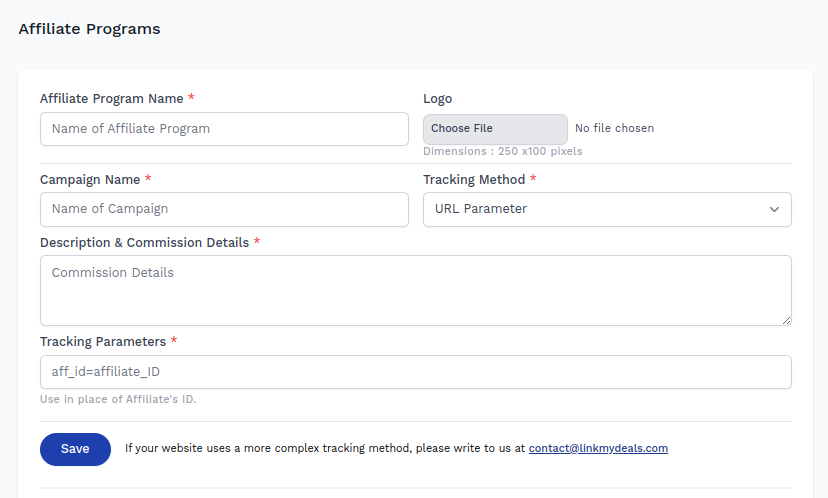 If yes, you can now start promoting your store's Affiliate Program at LinkMyDeals. This will help your e-store with a quick start and get genuine & prominent affiliates working for you.
With LinkMyDeals' Merchant Account, you can:
Manage your store's coupons in our database.
Integrate your Affiliate Program: For Affiliates to generate sales for you.
Get featured placements on our dashboard to get noticed by top affiliates.
Create Coupon Subdomain: hosted by us & controlled by you.
To know more, check out https://mystore.linkmydeals.com/affiliate-programs.